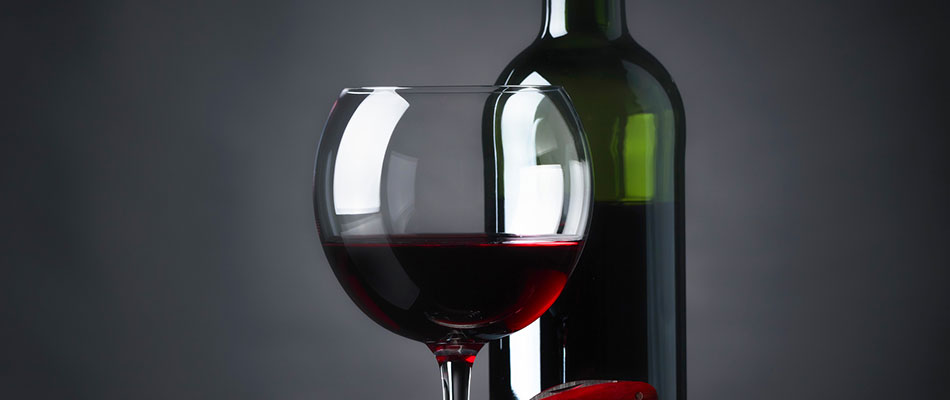 McManis, Pinot Noir
California - Cherry, strawberry cream, and vanilla. 8 | 12 | 28
Benton Lane, Pinot Noir
Oregon – Bing cherries, red plums, hibiscus, and wild mushrooms. 12 | 18 | 44
Piatelli Reserve, Malbec
Argentina - Bright plum, oak, vanilla, and leather. 11 | 16 | 40
The Velvet Devil, Merlot
Washington - Bing cherry, dried rose petals with subtle spice. 8 | 12 | 28
Il Poggio, Sangiovese
Italy - Round and soft tannins with a bouquet of flowers and strawberries. 9 | 13 | 32
Imagery, Cabernet
California - Black cherry with spice, cinnamon, clove and vanilla. 10 | 15 | 36
Conundrum, Red Blend
California - Dark chocolate, rich berries, and fresh lavender. 10 | 15 |  36
Daou, Pessimist
California - 62% Petite Sirah, 20% Zinfandel, 16% Syrah, 2% Lagrein; mixed berry with smoky notes of truffle and roasted coffee. 11 | 16 |  40
Monthly Rotating
11 | 16 |  40
Treana, Cabernet
Paso Robles - Dark chocolate, sweet vanilla, black pepper, and leather. 12 | 18 |  44
Domaine Lecheneaut, Pinot Noir
Burgundy, France - Bright pomegranate, cherry, and raspberry with hints of spice. 79
Mt. Veeder, Cabernet
California - Plum with dark fruit compote, and dark cherry. 69
Chateau Greysac, Medoc, Cru Bourgeois, Bordeaux
France - Red currant and blood orange notes with light herb and tobacco accents. 52
Michele Chiarlo, Barbera
Italy – Cherry with hints of earth, intertwined with spices. 49
Michele Chiarlo, Tortoniano, Barolo
Italy - Ripe red berries, spices, leather, luxurious tannins. 89
Zenato, Amarone
Italy - Plum cake, smoked raisins, tobacco and spice. 89
Silver Oak, Cabernet
Alexander Valley - Cassis jam, mocha, violets and nutmeg. 135
Fanti, Brunello Di Montalcino
Italy- Tobacco, earth, and bright cherry. 105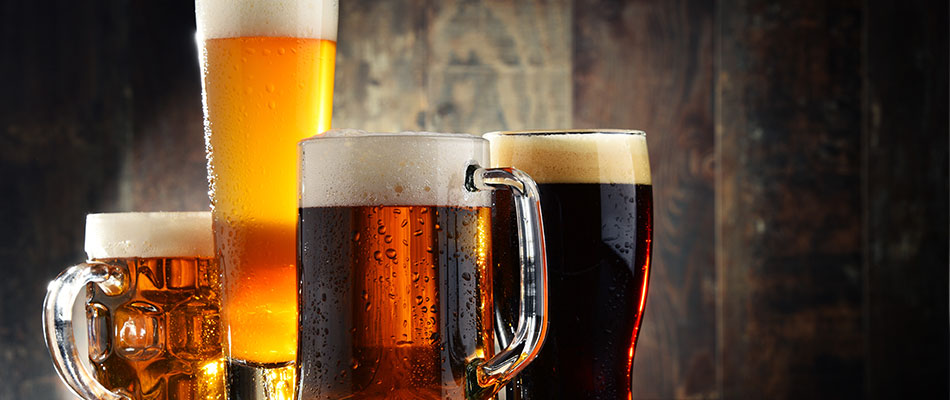 Duvel
Golden ale, Belgium 7
Tripel Karmeliet
Golden ale, Belgium 6
Hoegaarden
Witbier, Belgium 6
Konig Ludwig
Hefeweizen, Germany 6
Samuel Smith Oatmeal Stout
Oatmeal stout, England 6
Stella
Lager, Belgium 5
Michelob Ultra
Light lager, USA 5
Bud Light
Light Lager, USA 5
Uncle Bear's Mandarin
American wheat, Arizona 5
Sleepy Dog Feisty Chihuahua
Mexican lager, Arizona 5
Two Brothers Lator Gator
Hazy IPA, Illinois 7
Two Brothers In The Flesh
Tropical sour, Illinois. 5
Bell's Two Hearted Ale
IPA, Michigan 5
Deschutes Fresh Squeezed
IPA, Oregon 5
Alaskan Amber
Amber ale, Alaska 5
Moosedrool
Brown ale, Montana 5
We Also Offer
O'Doul's n/a Beer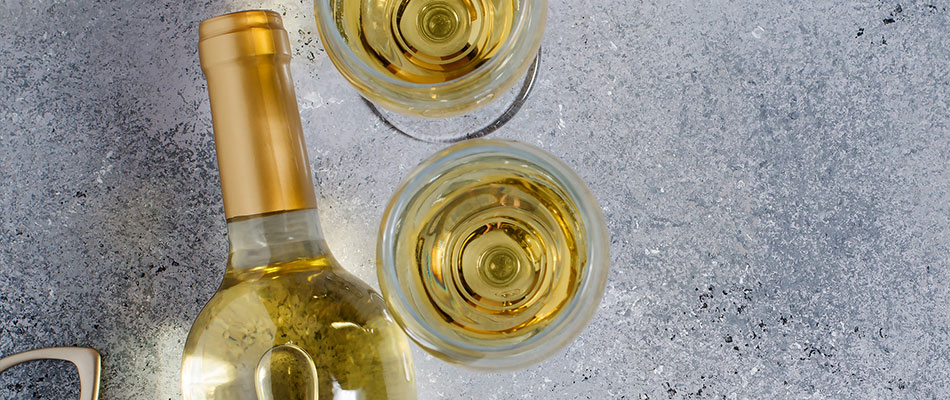 Seaglass, Pinot Grigio
California - Ripe lemon and peach with floral notes. 8 | 12 | 28
Angeline Chardonnay
California - Golden apples, tropical pineapple, and zesty meyer lemon. 8 | 12 | 28
Louis Latour, Chardonnay
France - Balanced acidity with hints of green apple, honey, and almonds. 12 | 18 | 44
Twin Islands, Sauvignon Blanc
New Zealand - Grapefruit flavors with hints of fresh coriander and thyme. 8 | 12 | 28
Fess Parker, "Marcella's" White Blend
California - Rhone blend 86% Viognier, 8% Rosanne, 3% Marsanne, 3% Grenache Blanc; fresh acidity backing generous peach and apricot fruit. 8 | 12 | 28
Steinbock, Riesling
Germany - Apricot, peach, and pineapple. 10 | 15 | 36
Monthly Rotating
10 | 15 | 36
Candoni, Moscato
Italy - Lightly effervescent, intense pear, and light peach. 8 | 12 | 28
Rombauer, Chardonnay
California - Ripe apple and melon with hints of creme brulee. 18 | 27 | 68
Ladoucette Comte Lafond Sancerre
France - Bouquet of gooseberry, lime zest, a touch of clementine, fresh-cut grass, and a topnote of white flowers. 59
Tenuta Polvaro, Prosecco D.O.C.
Italy - Crisp and clean with apples, peaches, and floral aromas. 10 | 36
Lucien Albrecht, Brut Rose
France - Soft red currant, peach, and quince. 11 | 40
Palmer & Co., Brut, Champagne
France - Citrus, pear, and apricot aromas with notes of hazelnut and buttery brioche. 52
Veuve Clicquot "Yellow Label"
France - Quince, biscuit, almonds, and citrus. 89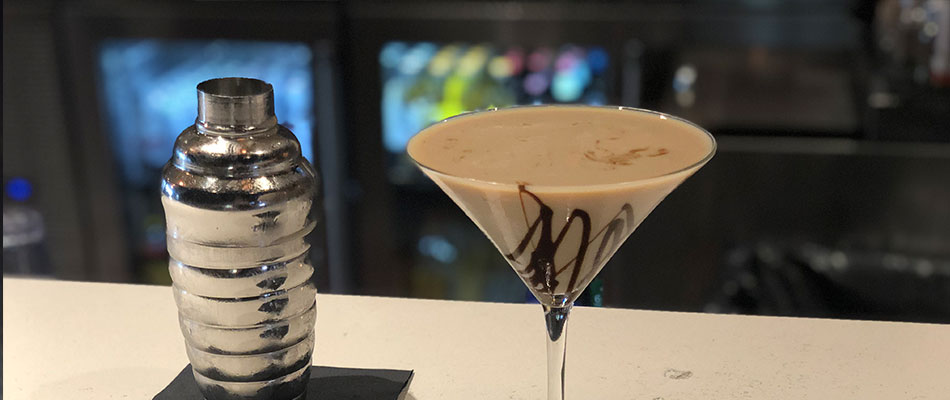 Martinis
Our Martinis are created by blending fresh juices and premium liqueurs, individually shaken for maximum freshness. Served UP unless preferred otherwise. 12

Sazerac
Slightly sweetened laced with anise, featuring Templeton Rye Whiskey.
Vogue Bloody Mary
House made bloody mary mix, featuring Hanson organic habanero vodka. Add a jumbo shrimp for $5!
Rodeo
House made sour cherry brandy syrup and lemon, featuring Sipsmith gin.
Phoenician
Refreshing gin infused with ginger and cychee, featuring Sipsmith Gin.
Farragamo
A twist on our espresso martini, featuring Hanson organic espresso vodka.
Moscow Mule
Classic ginger cocktail served chilled in a copper mug.
Grapefruit Cooler
Ripe Grapefruit with hints of vanilla.
Voguerita
Our Margarita infused with Pomegranate and a splash of Tequila.
The Ricci
Evening on a Yacht in The Keys. Rich Key Lime Pie.
The St. John
Gingerly Distinctive. Ripe Pear with a Hint of Ginger.
The Escada
A Peak into the Peachy World. Sicilian White Peach.
The Saint Laurent
Always Trendy. Blood Orange with Hints of Vanilla.
The Boss
Dry Cosmopolitan. Balanced and Remarkable.
The Versace
Artistic and Flamboyant. Fragrant Sweet Watermelon.
The De La Renta
Striking and Contemporary. Exotic Lychee Blossom.
The Dolce & Gabbana
Formal and Expensive. Fine Italian Espresso.
The Gucci
Everyday Classic. Indulgent and Rich Chocolate.
The Juicy Couture
Casual and Sophisticated. Intense Wild Berry.
The Prada
Romantic. Delicious Grapefruit Citrus.
The Chanel
Stylish Retro. Irresistible Fresh Apple.
The Dior
Timeless Masterpiece. Refreshing Tart Lemon. Sugar rim.
The Valentino
Red Forever. Ripe Pomegranate.
The Lacoste
Our "healthiest" martini yet. Cool Cucumber. Dry.
Vogue Martini
Frostbite Cold. Extra dry. Stuffed Sicilian olives.
Bourbon
Creative original Cocktails as well as updated classics made with all American, Makers Mark Kentucky Straight Bourbon. $12
Italian Manhattan
Bourbon's take on Famous Negroni Cocktail, made with Campari.
Kentucky Connection
Effortless Connection of Grand Marnier and Fine Bourbon.
Loretto Amaretto
Bourbon, Amaretto, Freshly Squeezed Lemonade. Sensational.
Makers Sidecar
Fresh Citrus, Grand Marnier and Maker's Mark. Irresistibly good.
Bourbon Ice Tea
Bourbon Never Tasted so Good. Fresh Crisp and Delicious.
Vogue Old Fashioned Martini
Updated Timeless Classic.
Vogue Manhattan
Rich and Aromatic.